HOME ABOUT H.R.D.(S)
ABOUT H.R.D.(S)
Utilizing our management consulting services to Japanese home builders and well as know-how of product development, we deliver products with superior cost and offer warm-hearted services.
---
H.R.D.(S) has been active globally as a comprehensive housing research company which tasks include serving as a think tank and trading building material for Japanese home builders. Our broad-ranging activities include development of technology, product and construction management systems; market research; guidance for management strategy, cost estimation and manufacturing training; fostering and dispatch of engineers; designing, integration and cost management with computers and so on. In alliance with more than 100 manufacturing plants across the world, we also develop, manufacture, import and export such things as housing facilities and equipment, interior materials, plywood and stone materials. Notably at our group of factories in the Philippines, we have established a production system which is capable of delivering materials that H.R.D.(S) develops and designs for about 7,000 houses a year.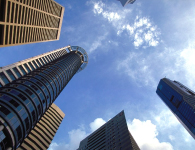 Headquarters in Singapore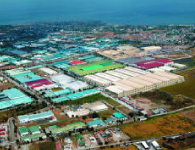 Group of factories in the Philippines

CONTENTS OF OUR BUSINESS

1.CONSULTING BUSINESS
We extend advice regarding management to home builders companies and provide training and education to their working staff.
We extend technical knowledge for designing and for management of construction work to home builders.
---

2.R&D BUSINESS
All kinds of research and development for the housing industry.
Designing residential houses.
Designing furniture and interior decoration.
---

3.MANUFACTURING BUSINESS
Our group of factories manufacture the facilities and the construction materials that we
design and develop.
---

4.OUTSOURCING BUSINESS
We use computers to design, calculate, place orders, and control costs.
We import, export, and conduct international sales of construction materials.

CONTENTS OF OUR BUSINESS
Manila Branch : Manila,Philippines
Cavite Branch : Cavite,Philippines